Ota likes to explore neglected texts and textual corpora originating from medieval universities and applying Digital Humanities tools to these sources. He is committed to transdisciplinary research and enjoys working on projects on medieval thought with research teams composed of specialists across the field. Having started as an enthusiast for the University of Prague, John Hus and Jerome of Prague, he now focuses on the understanding of the European phenomenon of Arts quodlibetal debates from the 14th to 17th centuries in the framework of his GACR Q1409 and ERC ACADEMIA funded projects.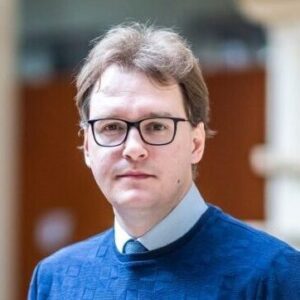 Lukáš enjoys disentangling the threads of influence in the fabric of late medieval intellectual practices. He focuses mainly on medieval optical (perspectiva) and psychological (de anima) traditions, as mirrored in late medieval university disputations.
Jan can make magic with tables and databases. His research interests are medieval social and economic history, the Czech and Moravian nobility in the Middle Ages, Digital humanities and Social Network Analysis.
Digital Humanities Specialist / Project Manager
Hana coordinates the implementation of the project as such, makes sure deadlines are met and the project implementation is compliant with the rules. She coordinates events, builds and maintains websites/databases and is collaborating in the deliverance of the project's Digital Humanities outputs.
Monika's area of expertise is Aristotelian commentary tradition in the later Middle Ages. Currently, she focuses on psychology and physiology of sensory cognition, especially as expressed in commentaries on De sensu et sensato written in Oxford in the 13th century. In her work, she puts a strong emphasis on preparing critical editions of selected texts.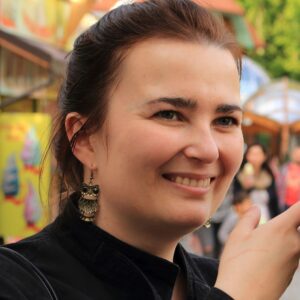 Maria aspire to bring to light unknown medieval texts, such as commentaries on the Sentences or quodlibets, where boundaries between natural philosophy and theology are crossed. She focuses on the interactions between science and faith in the field of cosmology. More recently, she started exploring medieval theory of number.
Karoline is our youngest team member and is our literature 'detective'. She is currently studying German Literature, art history and cultural studies at the university of Regensburg pursuing her Bachelor's degree. Her role within the project is finding, scanning and providing the literature for the research.